Osamu WATANABE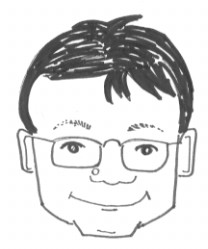 Mail: watanabe-at-is.titech.ac.jp
Click here for Japanese page (The home page of Watanabe research group. Note that I stopped taking students.)
---
Some Topics
ELC project: Exploring the Limit of Computations (2012.7-2017.3, OW: project leader)
We investigate various approaches for understanding computation, in particular, the limitations of computation, which has not been understood well including the famouse P vs. NP conjecture.

This project is supported by Grants-in-Aid for Scientific Research of the Ministry of Education, as one of the largest and the most important category.
The project consists of more than forty top Japanese researchers in theory of computation, in particular, in complexity theory and the design and analysis of algorithms.
Project web page: the ELC web page.

Comp View project: Computationism as a Foundation for the Sciences (2009.7-2012.3, OW: project leader)
We successfully terminated the project, and we received the highest evaluation by the Global COE evaluation committee.

This project was selected as one of the projects under the Global COE (Center of Excellence) program of Japanese government. (This program provides funding support for establishing education and research centers that perform at the apex of global excellence to elevate the international competitiveness of the Japanese universities.)
We proposed a research program for establishing a new paradigm or framework of science that seeks to rethink various scientific phenomena from the point of view of computation, which we call the CompView approach.
We also made up a doctoral program for creating specialits of the CompView approach; those who can pursue this new paradigm. Our program is to foster doctoral students to have skills in both high-performance computing and mathematical modeling/analysis.
Research Interest
Computational Complexity Theory:

P versus NP problem (worst-case and average-case)
Design and analysis of randomized algorithms

Randomness and Computation:

Analsysis of randomized events appearing in computation
Computational learning
Survey Papers and/or Web Pages on Some of My Research Topics
ELC Repository: Slides on various topics of computational complexity theory
More Information
Links
---
Address
Postal Address:
Department of Mathematical and Computing Science
Tokyo Institute of Technology
Meguro-ku Ookayama, Tokyo 152-8552
Japan
email address: watanabe(at)c.titech.ac.jp
fax: +81-3-5734-3210, tel: +81-3-5734-2688